Our standardized web development process consists of 8 stages, all defined to ensure consistent delivery of top-quality website on time. We aim to walk an extra mile to deliver a website or web application that results for your business!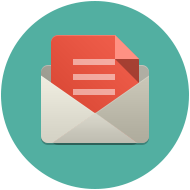 ---
Enquiry
It begins when you contact us via phone or email for the first time. We have a well-trained and friendly team which is available at your service round the clock. We will evaluate your needs and make you learn what you are looking for. If we are not the best fit, we will be more than happy to recommend other reputed companies that can fulfill all your needs.
---
---
Our Offer!
Based on our experience and crux of our discussion with you, we offer you a realistic proposal along with the estimated price quote. We ask you a set of questions to learn your project requirements and allow you to share your idea, so we can make it come true. We perform detailed research before sending you the proposal. From individuals and small-scale businesses to large scale enterprises, we have worked with all.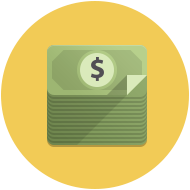 ---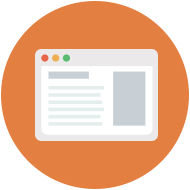 ---
Specification Wireframe
We gather all your requirements or ideas before stepping-into this stage. Then, we will make out your purposes and reasons behind the project. We will gather other essential information for your website so that we can sketch your website layout.
Though it relies on the project, we prefer to send a 'Wireframe' model showing how different features will look or work simultaneously on your website, rather than spending hours in writing specification documents.
---
---
Creative Designs
We will embark upon the design phase only after the specification gets approved by you. In this stage, we will send you some design drafts to put across the aesthetic appearance of your website.
Usually, we do not design all the pages of the website as this may cost you more time and money. We will apply the interim design consistently throughout the website. There may be several rounds of feedback and changes before we come up with the final design prototype.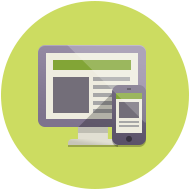 ---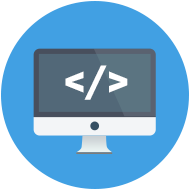 ---
Implement the Code
This is the stage when complex coding is done. We work with the most efficient open source server- side technologies such as PHP, MySQL and Dot Net to implement the desired functionality on your website. We use Ruby on Rails, also known as 'Rails', to ease and fasten the development process. Rails is a breakthrough for the web developers as it allows them to collect information from the server, query the database and make outstanding templates.
---
---
Testing
Once we are done with the coding part, we will make the website available to you so that you can test it before it goes live over the internet. If the website is very large and complex, we will take your feedbacks at the regular intervals. This approach saves us from investing our valuable time and efforts in any undesirable direction for a long time.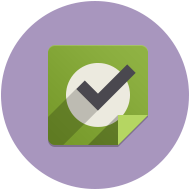 ---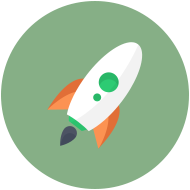 ---
Website Launch
It is the stage where we make your website live. Your targeted audience and prospects will then be able to access your website, or online services, anytime anywhere on the go!
---
---
Post Development Support
Soon after we make the website live, we will start monitoring it for bugs and errors. We will fix the bugs, if any, before you start seeing traffic coming to your website. You can choose our Internet marketing and SEO services to enhance your visibility amongst the niche. We also offer website maintenance service.